UNIQUELY DEVELOPED- BRILLIANTLY BUILT
You have a business to run. Let us automate it.
The expert team at EcomGraduates LLC can help with the design and function of your Shopify store so you can focus on what you do best.
Back-end application programming interface (API) solutions with excellent performance have been developed by our company for companies of varying sizes. When we set out to design a system, our major objective is to automate your business and improve its flow while simultaneously improving your existing and future online brand.
SB3 Coatings
Installer Map
SB3 Coatings approached us with a shop locator that had been developed by an earlier firm, but regrettably, it had not been maintained up to date with the company's new logo. In addition to this, the map pointers were not set up correctly, and there were a few other issues that needed to be addressed and resolved.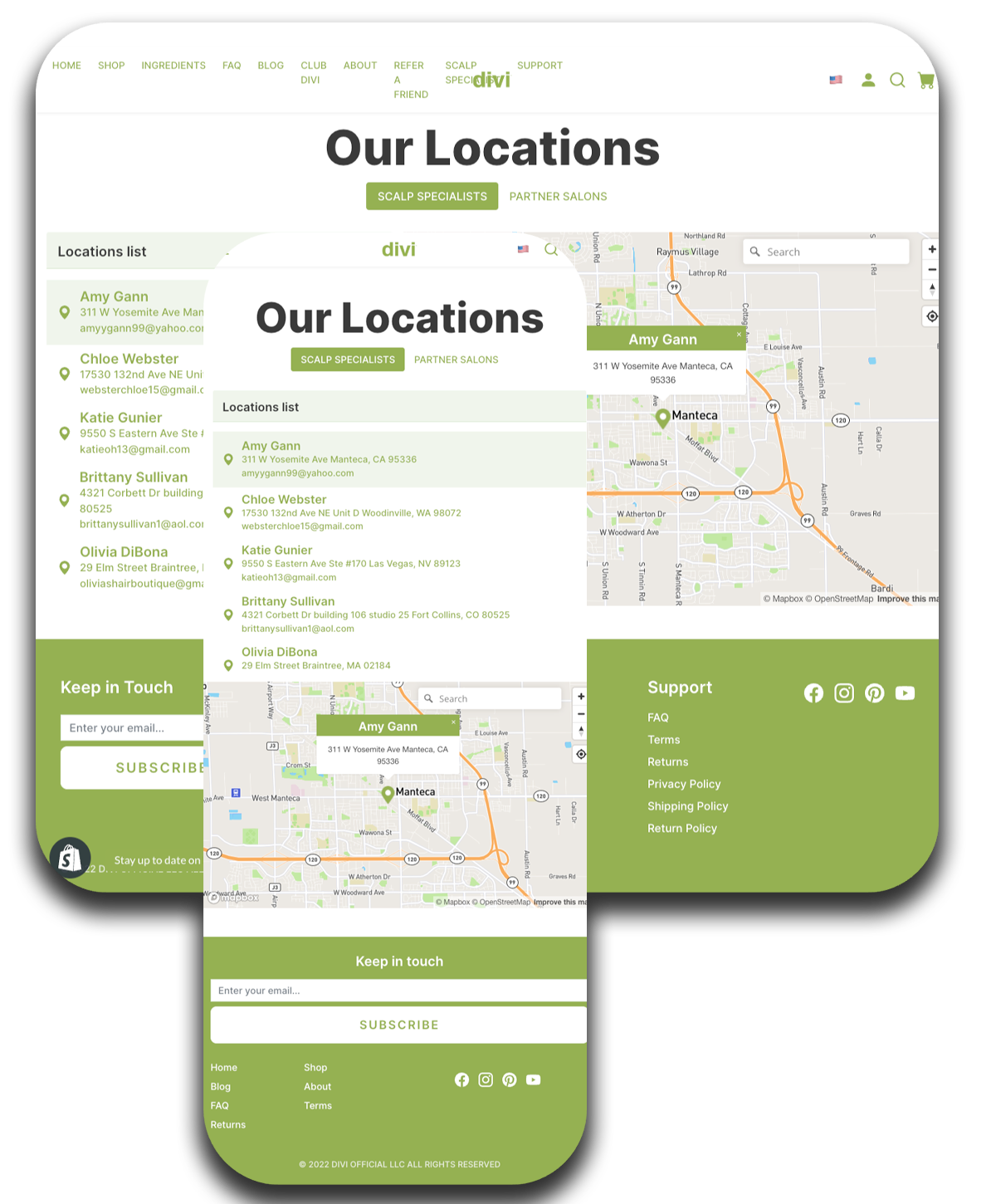 Scalp Specialist
Locator
DIVI Beauty LLC asked us to build from sratch a store locator, which is something that they had never done in the past. Because to its exponential growth, DIVI Beauty LLC required particular needs in order to function properly. There is a category for scalp specialists, and another tab is dedicated to the program that they work with.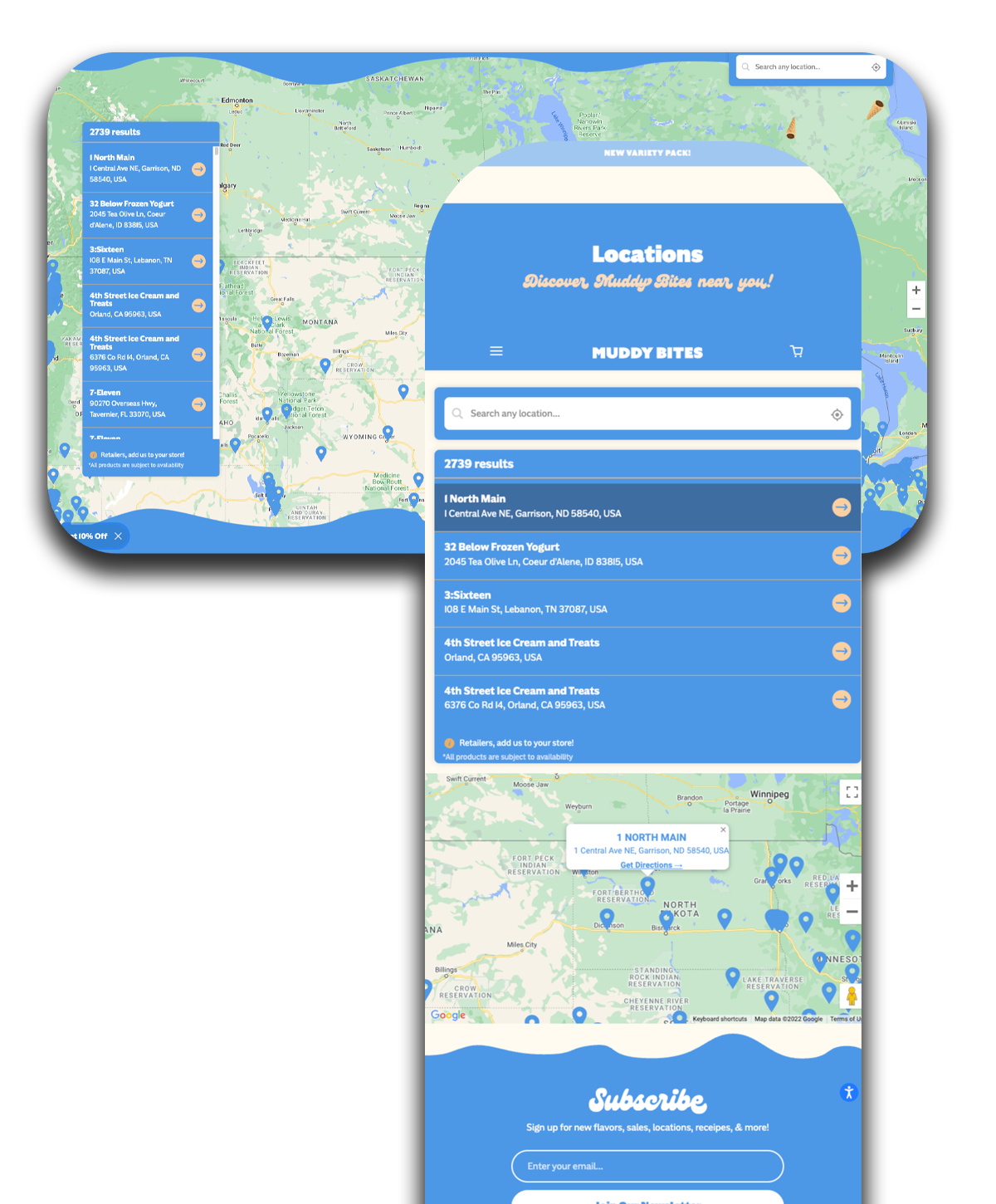 Muddy Bites
Locations
Muddybites approached us with a shop locator that had been developed by a previous firm, but regrettably, it had not been maintained up to speed with the company's new logo. In addition to that, the map pointers were not properly set, and there were some other small errors that needed to be resolved.
What Kind of Service You Get
---
-Access to a library of how-to-videos to refer to 

-Support with one of our team members  


-Responsive  time  within a day  through text or email   

-Transparent communication on the progress of every project.
  

-Allowed  2 small revisions but no added new features  based on initial mock up approval
  

-Where applicable, fully royalty free stock photos, film, and music were utilized.
  

-Complete ownership of all source codes.
---
What We Require of You
---
As is the case with the majority business relationships, success is contingent upon effective communication. We ask that you be as specific as possible and include as much information as possible with each request.
Please keep in mind we're a completely human-run business and there will be on going communication throughout. As our connection develops, our experts will have a deeper understanding of your requirements and will be capable of completing your project more quickly each time.
---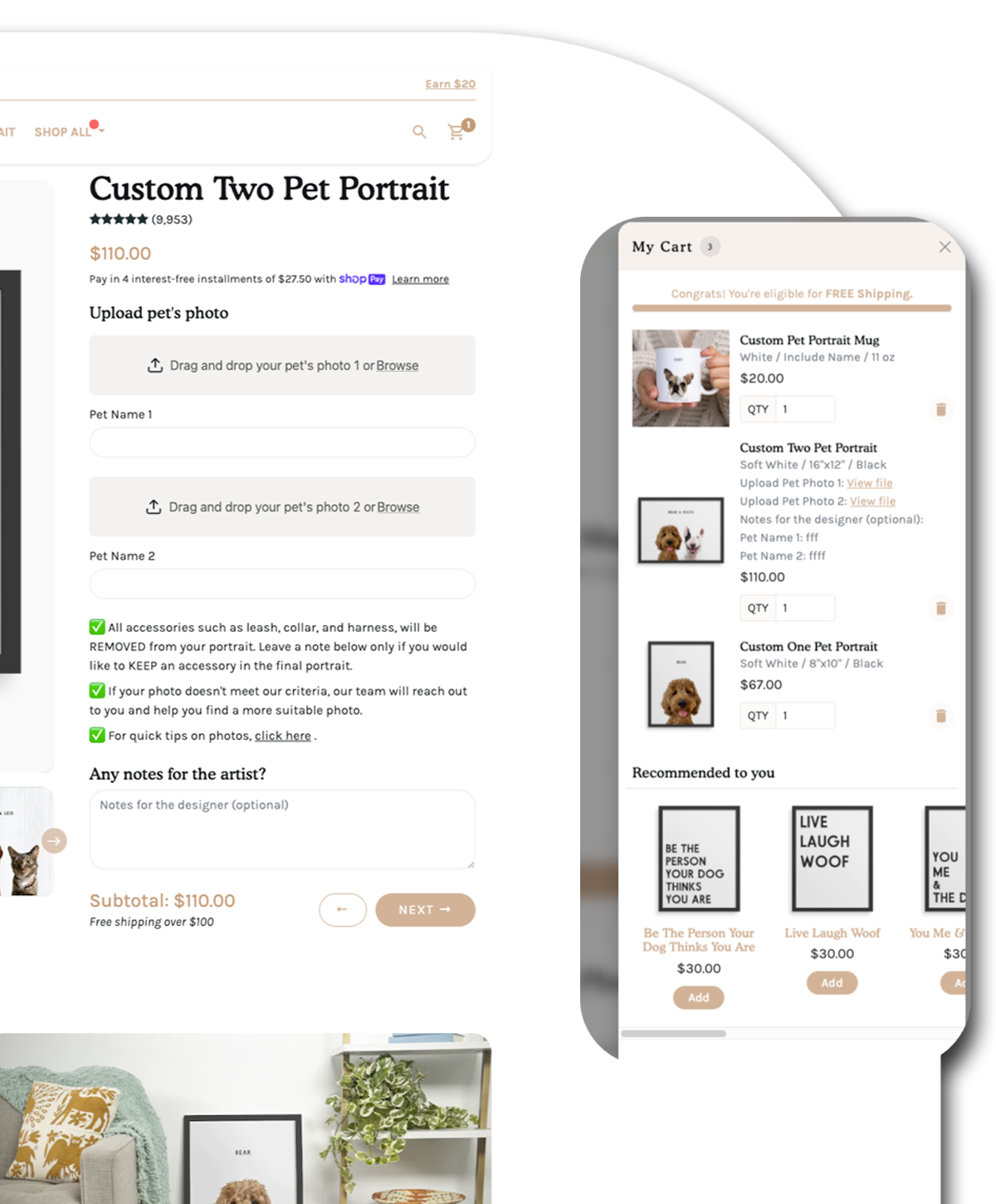 West & Willow
Portraits API
West & Willow came to us in search of a back end API system that manages uploading and sending via photographs in addition to updating Shopify orders for their custom portrait items.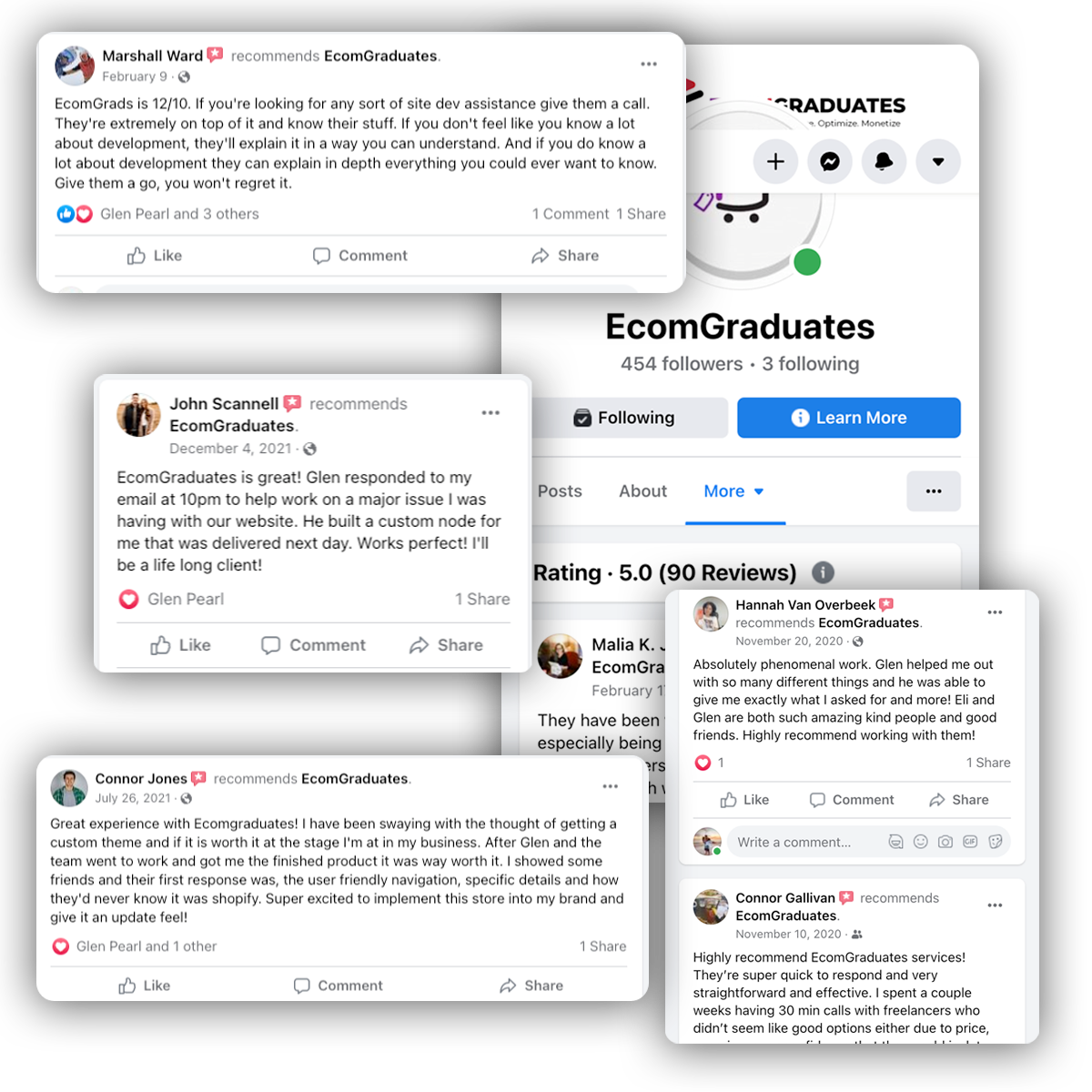 Our Reviews Speak For
Themselves.
Good customer service is the lifeblood of any business. Without happy customers, a company will quickly dwindle and disappear. That's why we always aim to give our customers the best possible service.

We believe that happy customers are the key to a successful business, and we go above and beyond to make sure that they're satisfied. Whether it's responding to their inquiries promptly or going the extra mile to solve their problem, we always put our customers first. We know that communication is vital to maintaining a good relationship with our customers, and we strive to keep them in the loop at every stage of the process.

By giving our customers the best possible service, we hope to create lasting relationships that will benefit both parties for years to come.