V1ce
A Custom Shopify Theme for virtual cards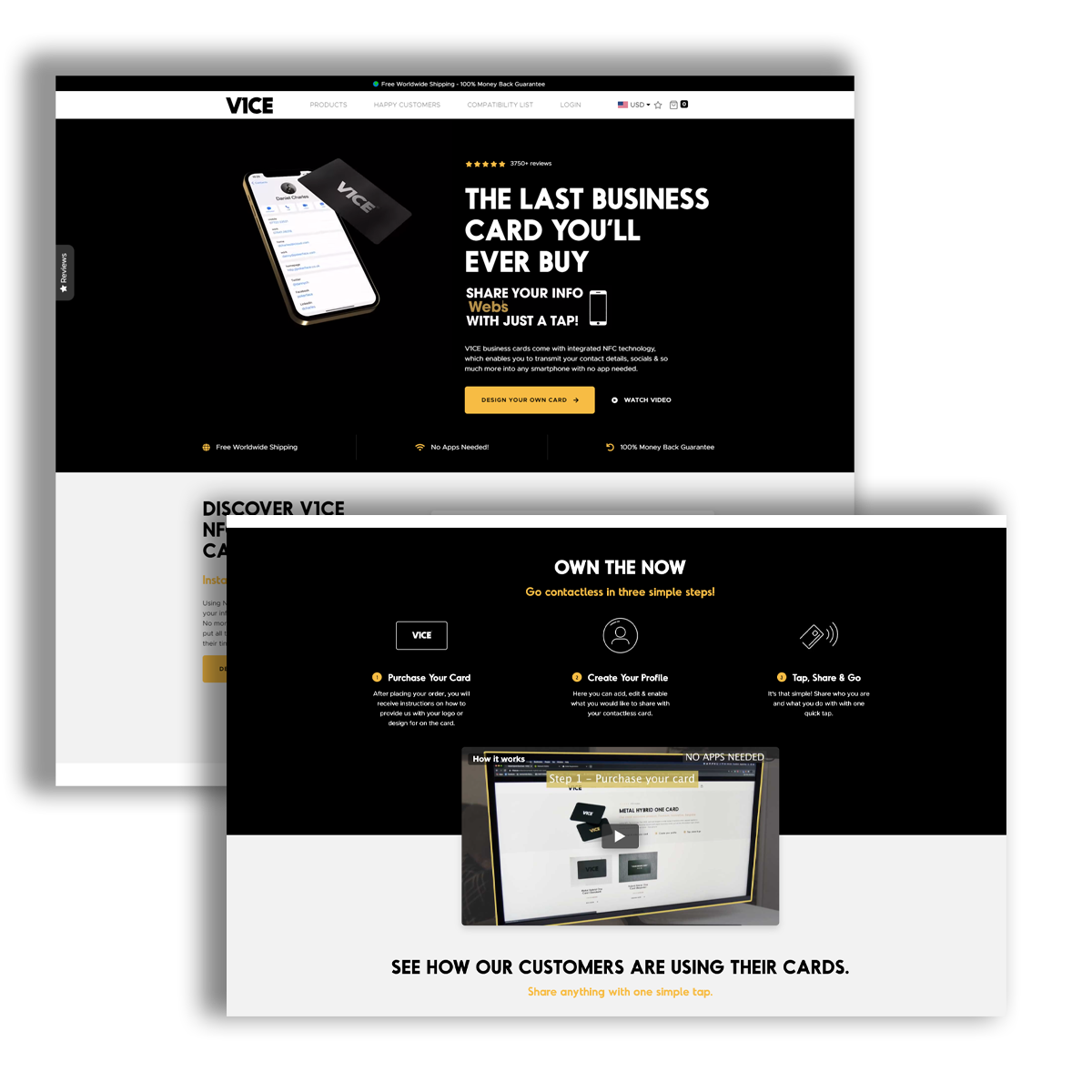 EMPHASIZE
We were assigned this project to redesign the theme with the same layout and features, however, on Boostrap 4.

**We do not own the rights to the design but the development of the site on a new language platform.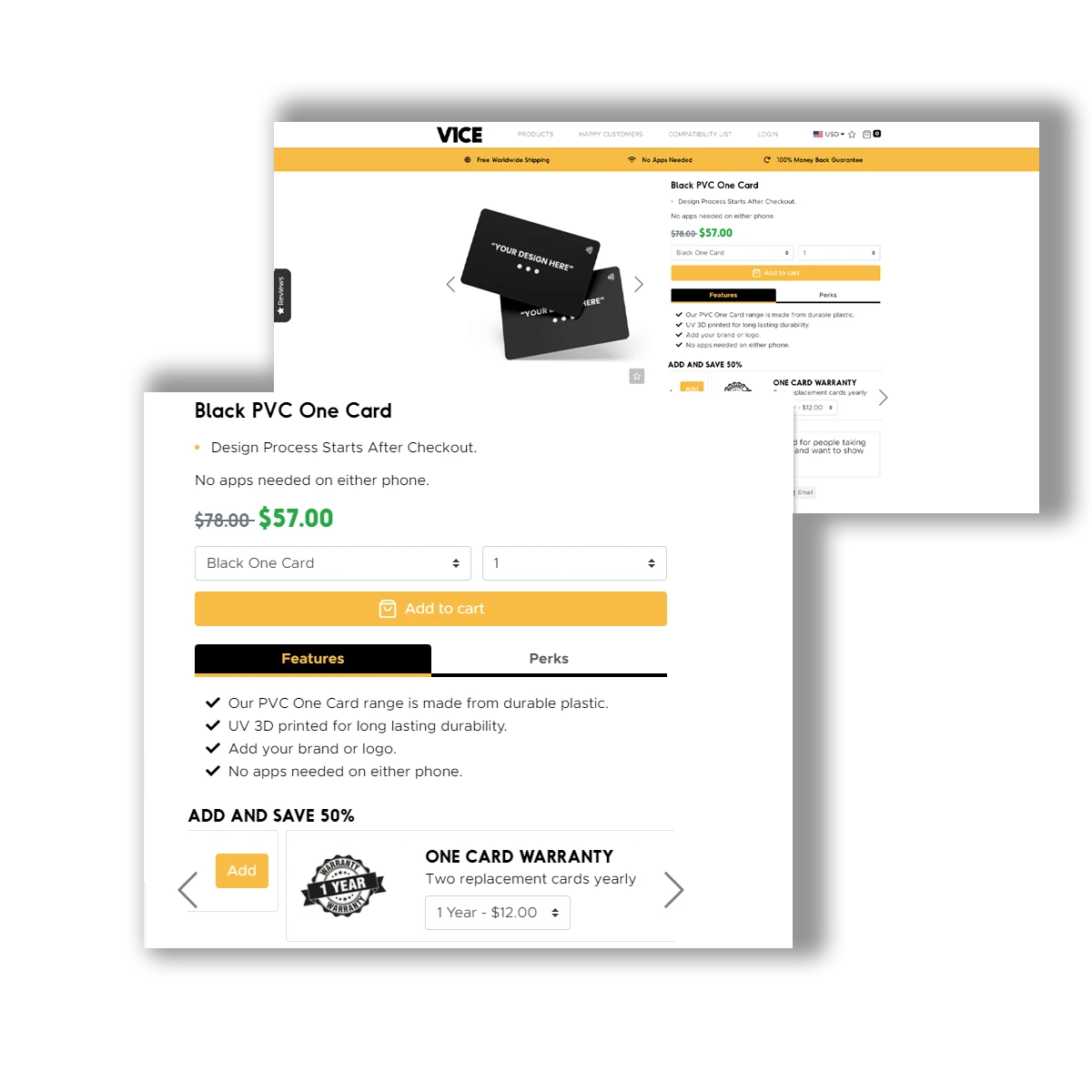 CUSTOMIZE
The biggest hurdle was developing a mobile-friendly size guide modal for every type of product he had to offer in his store. This included cm/in capabilities and different images for small, medium, and large options.

The product page was difficult as well allowing only the product images to scroll without moving the rest of the page. We were able to fully customize this page to the client's needs after some trial and error.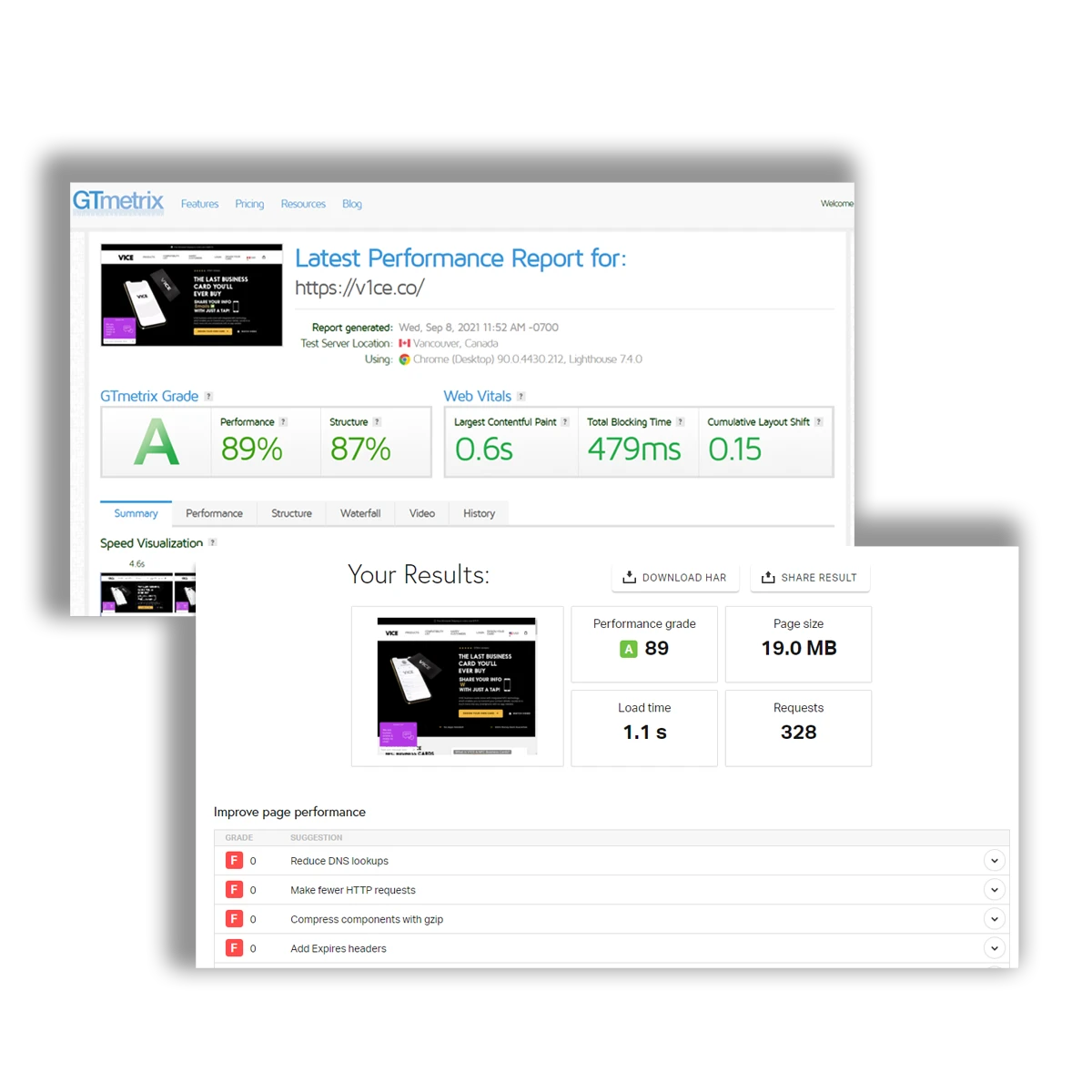 OPTIMIZE
Our custom Shopify themes are always built from the ground up using a platform called Bootstrap 5.0. It is mobile responsive and creates a strong UI/UX design. We write clean code for every section we develop to achieve the best speed on GTMetrix and Pingdom.

West Sound Candle Supplies loads in less than a second with Javascript and CSS minified and other tactics we use to decrease the load times.

**These metrics are calculated at project launch, we cannot guarantee the integrity of project performance after it has been handed off.
BRINGING IT TOGETHER
This client already had a following,therefore, he was getting sales with his old theme. However, his conversions have increased and his average order value as well since the launch.
We strive to help our customers to grow and scale their business based on the number of years we have been in the eCommerce industry.